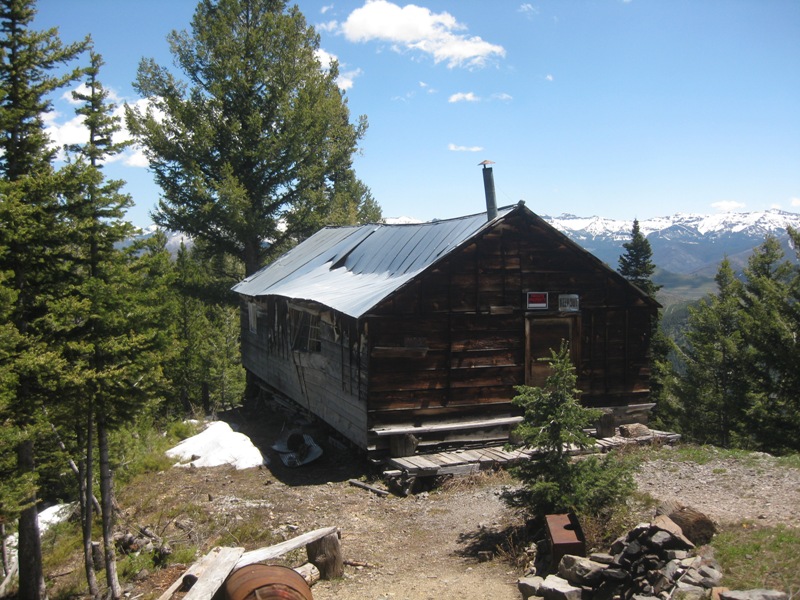 Well, come on in and throw your gear on a bunk. Pour a cup of coffee from the kettle on the stove (too strong and too hot). The outhouse is behind that rock out back. This is no place for tenderfeet.
I am probably the last guy who should set up this forum. I have never successfully landed a genuine flake in all my panning and digging. But with your good advice, that's is about to change. But I am full of stories from serious prospectors from my 15 years in the electricians union where that seemed to be the pass time of the local union members in the southwest. I caught gold fever and have suffered to some degree ever since I was about 10 listening to my uncle Chester tell stories about gold on his ranch in Southern Colorado. He never found the mother lode, but he took me panning in his riverbed and I could see streaks of black sand with gold flakes in it when the sun hit the muddy sandbars just right. I just couldn't get the hang of panning. As far as I know, the people who own the place now don't have a clue what's out there in that trickle of a river. We stopped by a few years ago. I had heard that my fathers half-sister inherited the place, but nobody was home. Oh well.
But I think I am serious about this. with AU climbing above 2K per ounce in the near future, and upwards of 20K in a few years, I will be happy to spend weekends digging a quarter-ounce of shiney out of the creek bed. and I'll gladly invest fiat into detectors, sluice boxes, gold-spinners, gold vacuums and whatever it takes. I have been checking on how to file a claim in AZ. Doesn't seem too hard.
So, are nuggets and flakes 24 karat? I always wondered about that? I guess I could look it up.