U.S. DECLINES A STAGGERING 30% SILVER PRODUCTION IN OCTOBER 
This is a copy of my blog piece for those who have not seen this chart: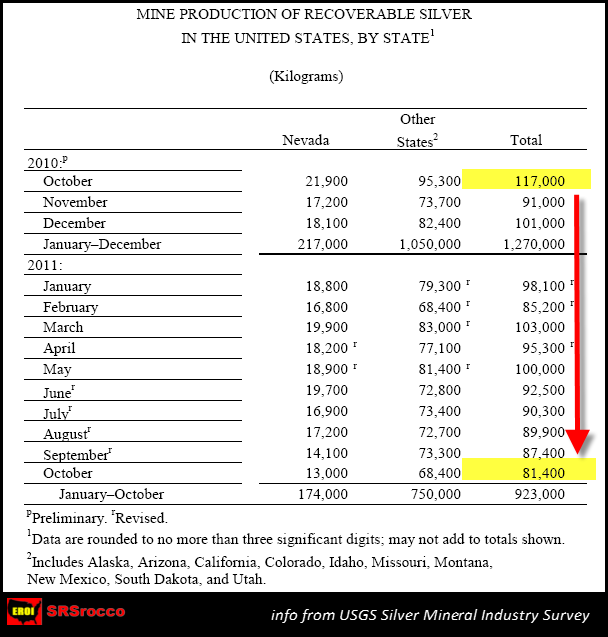 This is a drop of 35.6 tonnes in one month over last year's Oct production.  This is a big drop of 30%.  The USA was the second largest silver producer in the world in the early part of the 1900's.  The U.S. produced 25% of the global silver from 1900-1950.
There is not much in the way of increases in U.S. production for quite some time.