At what point does it become - not coincidence?
December 21, 2011 - 3:11pm
#1
At what point does it become - not coincidence?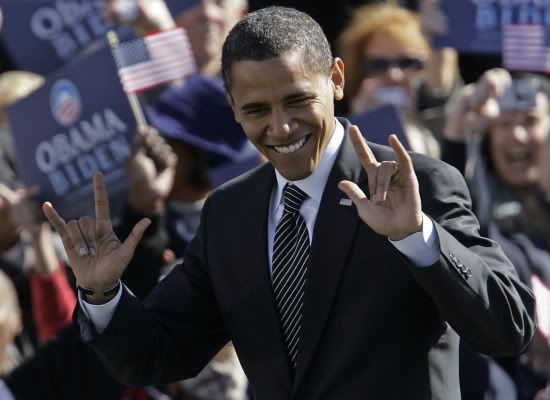 What - Are they all in the same gang? Actually... yes.
.
Fried(e)
Edited by
admin
on
11/08/2014 - 06:24
December 21, 2011 - 5:04pm
#2
I see it now. They're all
I see it now. They're all being photographed. I knew it! 
December 22, 2011 - 12:54am
#6
All of these signs are actually mudras!! Do not be afraid.
In all spiritual traditions there are hand gestures that can be used to as mind-body practices to facilitate a certain aspect.  For instance some are used for focus, others for healing, some for better circulation, some for opening up the heart to love more, etc...
The prayer gesture of hands together, the martial arts flat hand touching fist, and even simple things like our gesture of telling some one to shhhhh :-)  or pointing with our index finger, or even the giving some one the middle finger :-P  
In the ninja arts these are used also for martial purposes as well.  They work based on aligning electrical energy on your nervous system as the nerves in you hands are connected to every part of your body.  It is said that your hands are like the keyboard to your soul.  
All postures, gestures, and movements of the human body are tools...as our body is a tool.  I encourage you all not to be afraid of this, but to learn about it.  Just search mudras or yogic mudras on youtube and find some videos that suit you....
You can find great power within you by getting in touch with this  technology.  Remember always that true mastery is within us all!
Your power to heal, to manifest, to transform, and to empower others is infinite, and is only limited by your own fears...
There are no coincidences,.....just learning opportunities :-)
Have fun and remember to play
Peace and Love
Comments for "At what point does it become - not coincidence?"