Can anyone provide an explanation as to this unusual pattern in lease rates?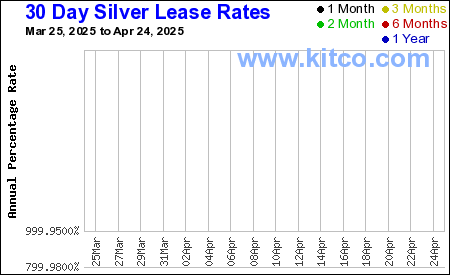 This is a pattern that has repeated on a monthly basis for a long time.  I have posted on it at Kitco.
Rates spike from negative to positive at one month intervals.
Welcome input from the enlightened readers.
Z