Hamid Karzai: Pakistan Firing Missiles Into Afghanistan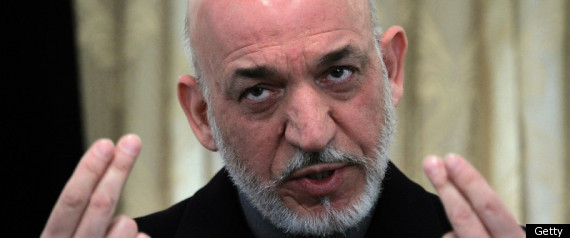 KABUL, Afghanistan -- Afghan President Hamid Karzai accuses Pakistan of firing 470 rockets into two of its eastern border provinces in a three-week barrage.
Afghan security forces said Sunday that 36 people have died in the barrages, which hit civilians in areas where NATO forces have withdrawn. After the civilians fled, Pakistani Taliban came in and occupied the cleared areas, Afghan border officials said.
Afghan security officials say joint NATO and Afghan border units have fired back into Pakistan. NATO and Pakistan military officials, however, have denied any knowledge of border skirmishes.
THIS IS A BREAKING NEWS UPDATE. Check back soon for further information.
AP's earlier story is below.
KABUL, Afghanistan (AP) – A suicide car bomber attacked a health clinic in eastern Afghanistan as women and children lined up for maternity care and vaccinations, killing at least 35 people in one of the deadliest attacks against civilians this year.
The sport utility vehicle smashed through a wall at the Akbarkhail Public Medical Center on Saturday before anyone could shoot the driver or blow out the tires, local officials said. The force of the blast caused the building to collapse.
Survivors frantically dug through the rubble with shovels and bare hands. At least 53 other people were wounded, provincial public health director Dr. Mohammad Zaref Nayebkhail said.
"They were offering important services for the people. We had very good services and lots of patients. There were only 10 beds but lots of other services in that center. It's why the casualties were so high," he said.
Wary of being blamed for civilian casualties, the Taliban denied it was behind the bombing in Azra district in Logar province. Violence has been on the rise since the Islamic movement launched its spring offensive and promised retaliation for the death of al-Qaida leader Osama bin Laden.