Frequently Asked Questions
Help! I can't login to my account!
1) First of all, please make sure that you are entering in your username and password exactly as they were originally entered. This means same case, same spacing, same everything.
From Admin: Folks, just a reminder that if you are trying to login to the website and you are getting the message: Incorrect username or password, that is EXACTLY what it means! You are entering in the wrong username or the wrong password. It does not mean your account is blocked, or there is something wrong with the software, or that you lost your gold access. It means that either the username and/or the password you entered is incorrect.
Quite a few people having login issues have forgotten their own username. Remember, it can be easy to confuse your username if you did not sign up with one you normally use elsewhere. 
So please make sure to write down your password and username and put them in a safe place - as well as the email address you signed up with. 
This will save Turd and the tech team the time and trouble of having to look up your username or email for you, or reset your password.
Thank you!
2) Sometimes accounts and IP addresses are blocked manually by moderators for violating community guidelines. Spam and obvious trolling may be cause for accounts to be shutdown and IP addresses to be permanently blocked. If you have been blocked, you will have to contact Turd for appeal.
Why is the page wonky when I visit the site?
Sometimes when we've rolled out new updates, your local browser cache may still have old versions of styling files stored on your computer. This can cause it to seem as though the website page looks "broken". To fix this, you'll want to clear your browser cache and cookies. Follow the instructions on these pages:
Your website will not work on my iPad!
We occasionally receive reports about the site not working on iPads. Specifically, a user attempts to log in and does so successfully, only to have the user account revert to "Guest" as soon as he or she tries to visit another page, read a blog post, etc.
The problem seems to be with older versions of iPads. We cannot replicate the problem on newer generation iPad Airs. We do hope to implement a fix in the future, however in the interim, there is a way to mitigate the issue. Rather than using iPad's stock Safari browser, download Chrome or Firefox and use one of them instead. This should allow successful login and site navigation with a user account.
Hey, why did the podcast player disappear and/or stop working?
Most likely your local browser is storing an older version of the podcast player, and needs to be cleared out to download the latest version. Use the same information as above to clear your browser cache and cookies, and then reload the page. This should resolve the issue.
I've run out of file space. How do I delete my old images so I can upload new ones?
Every TFMR account has a cap on the amount of space available to upload images for comments. This is done to ensure users don't decide to make our site their personal cloud file server.
The typical question we receive is, "how do I delete old images so I can free up space?" Well, we don't allow old images to be removed. Images provide context to posts, especially those that have charts and diagrams. If we remove the pictures, future visitors searching old comments are going to be lost. The images are an integral part of the site experience, and removing them would be no different than removing user comments. We want all the content to be available on the site as a historical record.
If you've reached your upload cap, you can still post images to the site using third-party services such as Photobucket, Flickr, or others. Review this post for instructions: How to Post Images using Photobucket, Flickr, etc.
What information is needed to get my technical questions answered?
Please take time to collect answers to each of the questions listed below, and then send us an email using the site Contact form. Make sure the responses to each question are included in your message. This will guarantee we can help you as quickly as possible.
Device type and model (Dell Inspiron 15 laptop, iPad 2 tablet, Samsung Galaxy III smartphone, etc.)
Operating system (Windows 8, 7, XP, Mac OS X, Apple iOS 7, Android Ice Cream Sandwich, Ubuntu 13.10, etc.)
Internet browser and version number (Firefox 25.0, Chrome 30.0.1599.101 m, Internet Explorer 10, etc.)
Type of Internet connection (DSL, T1, cable, dial-up, etc.)
Which service provider you use to access the Internet (AT&T, Comcast, Verizon, AOL, etc.)
Region of the world you are located (preferably city/state)
The exact steps taken which cause your issue. The more specific, the better. Tell us step-by-step what you clicked and the message that was displayed. If there were any error messages, copy and paste the exact text in the email. The more information we have, the more likely we will be able to respond.
Gold Membership Questions
What is Turd's Vault?
Turd's Vault is a premium dashboard where you can get access to Turd's value-added content. In addition to his charts analysis, Turd offers a regular podcast - exclusively for subscribers - that will help you make sense of the precious metals markets, as well as the overall economy.
You'll get a run-down of the precious metals markets from a seasoned pro with a proven track record. The podcast covers precious metals, commodities and the financial markets, and sometimes includes interviews and reports from special guests.
What with the economy tanking and the Central Banks engaging in all sorts of craziness, the precious metals markets can be all over the map. Turd gives a detailed discussion, analyzing trends and data, and focusing on news that affects the precious metals markets.
You can gain access to the Vault by visiting the Subscribe page.
How do I listen to his shows?
You can listen to them right on the site – no muss, no fuss. Or if you prefer, you can download the podcast and listen to it on your iPod or your favorite MP3 player.
That's the beauty of the podcast format – you can listen to it when you want, where you want. But you can only listen if you join.
Does Turd bring on any guests?
Absolutely. Turd will be bringing you guests to discuss the precious metals markets. And not just anyone – big names from the precious metals markets join Turd to talk about what matters to you: Gold, silver, platinum, and where they are going in the near-term future.
Does Turd take questions?
A big yes to that – Turd takes subscriber questions, and he will often answer them on the next show or directly in the comments. You can send him a question on our Contact page.
Gold Membership Signup Issues
There are often some common problems that pop up when trying to complete the checkout process. We've added some of them here to help you.
Why does the order keep failing?
Well, there are several possible reasons. Usually the most typical problems are because of the CVV code or address. For the CVV, make sure the right numbers are being entered... there are all sorts of numbers printed on a card, and very easy to get confused on which one is the CVV! If you need some extra help, check this picture: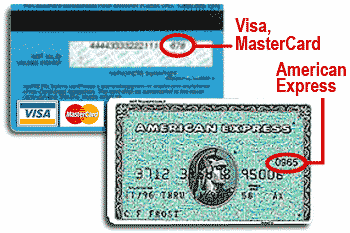 For Visa and Mastercard, it will be a 3-digit number on the back, usually at the end of the printed strip where you add your signature. On American Express, the CVV code is on the front, and is four digits long.
Addresses can be super tricky. Sometimes credit card companies list an address on the account which is slightly different than what any sane, normal person would expect (crazy bankers!). Find a copy of a recent credit card statement and see if there are any differences between how the credit card company has it listed and how it is being entered on the checkout form. Even if it's a very small difference like using "St" rather than "Street", make sure to use their format. I know, I know, it's a royal pain in the behind, but that's how it goes.
I'm Canadian (or Australian, or Belgian, or <fill in the blank>)... why can't order?
Almost always has to do with address format. Usually it's because the government has come up with some way of formatting an address different from what you or I learned when we were in school. Have to make sure the postal service computers are happy when sorting the mail, but average human beings can't even figure out where they live anymore!
The easiest way to "decipher" the cryptic address code is to use your country's postal website. They almost always have some place where you can enter an address and it returns a postal code. The added benefit is it also spits out what *they* expect the address to look like. Use this format on the TF Metals Report checkout page, and see if it helps.
Here are the pages where you can find this information for a few of the most common countries where this issue can occur:
Arrggh... I still can't get it to work!
No problemo, send us a payment through PayPal or via good ol' fashion postal mail using the information on our Donation page. Make sure to tell us your TF Metals Report username is so we can credit your account appropriately.
When does my subscription start and what is the end date?
If purchasing using the Subscribe page on the site, your subscription will start immediately. If using PayPal or snail mail, we will credit your account most likely within 7-10 days after the payment has been received. If you have any questions make sure to contact us.
All purchases made through the site are set to be an automatic renewal by default, and you can cancel the renewal at any time. If you choose to cancel, your Turd's Vault access will last throughout the full time of your original purchase.
For example, lets say you purchase a monthly subscription on September 15. The order will be automatically scheduled for renewal on October 15, one month from the original purchase date. On October 15, you allow the subcription to automatically renew, and on October 21, you decide that you'd like to cancel. You cancel the renewal following the instructions in the "Gold Membership Cancellations and Refunds" section (listed below) on October 21, and will continue to have full subscriber access until November 15. Once November 15 is reached, your gold member status will be revoked and you will be required to purchase a new subscription to gain access again.
What will happen to my subscription when my credit card expires?
You will wait until your subscription expires, and then you will need to sign up for a new subscription with your new credit card. There is currently no functionality in the system to update your credit card on file prior to expiration. However, it is possible to update your address associated with your credit card if you move. This can be found by clicking the "Account" link in the gold bar at the top of the web page, the "SUBSCRIPTION" tab in your user profile, and then the "update" link on your renewal record.
Gold Membership Cancellations and Refunds
To cancel your paid subscription
Go to the "Account" link at the top gold bar. Then select the "SUBSCRIPTION" tab on the page, and then "cancel." If you are having trouble, please use the contact form to let Turd know. Please note: Subscriptions will be canceled, but we do not completely delete or remove accounts. You will continue to have full access for the entire length of your original term of purchase.
To receive a refund
You are not guaranteed a refund for any purchase. All refunds are done at the discretion of Turd. Monthly memberships will not be refunded - simply cancel your subscription to avoid being billed for the next month. For yearly memberships: if you are unhappy with your subscription purchase, you may request a refund for a pro-rated portion of your subscription up to 6 months into your subscription. If you abuse your paid account to spam the site or otherwise cause site problems, you will not be entitled to a refund.