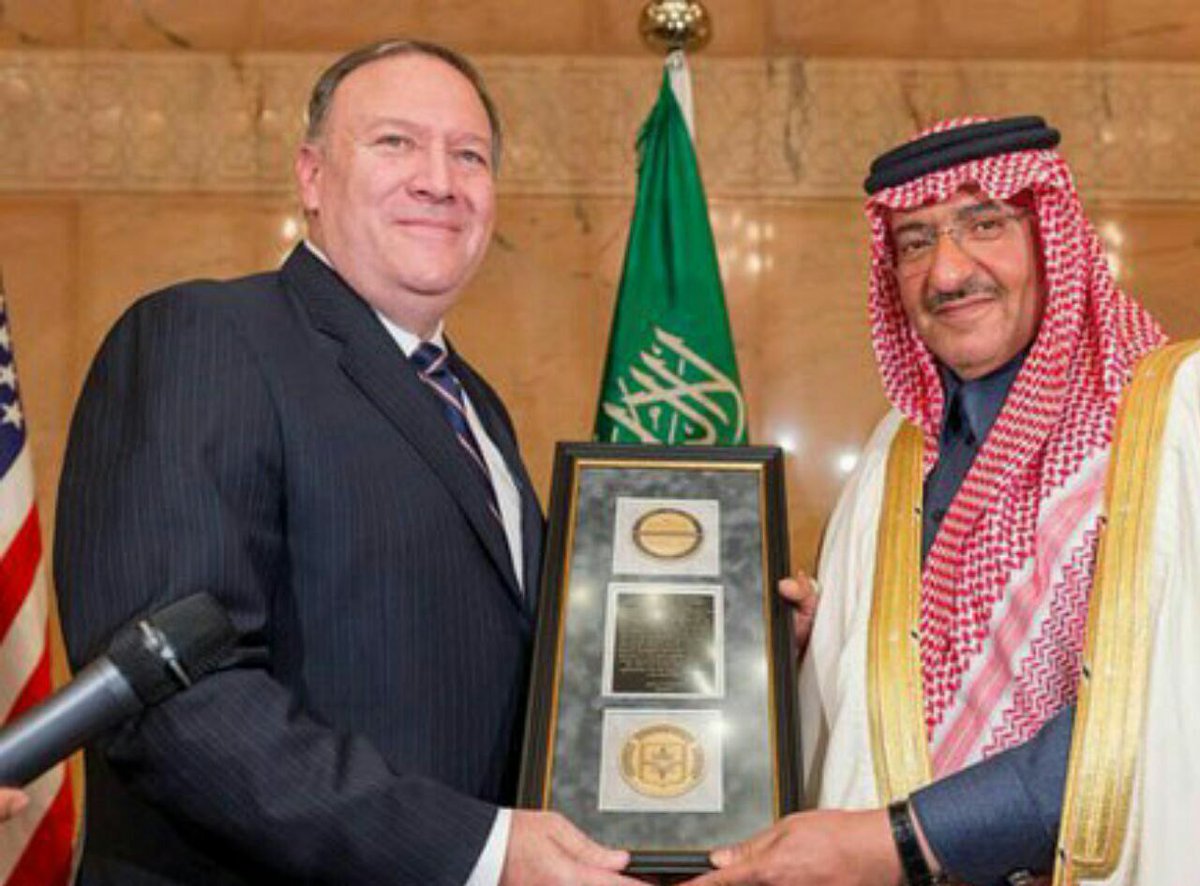 That's our new secretary of state, former CIA chief, giving Saudi Arabia's torturer in Chief CIA medal.   Soon, we get a sales pitch for invading Iran after we finish overthrowing Syria based on lies about ISIS.  He dont' like North Korea that much either. 
That's the same guy that said Snowden and Assange have no 1st Amendment rights.  
That's the same guy  that denied states the ability to determine their own law. Mr centralizer. what was the point of electing a an alt republican to be a centralizer?might as well be a dem that eats babies. 
Hey, you guys forgot Trumps candidate for Economic advisors.   Mr. MSM mouthpiece, lets blow China out of the water.  You've been warned.