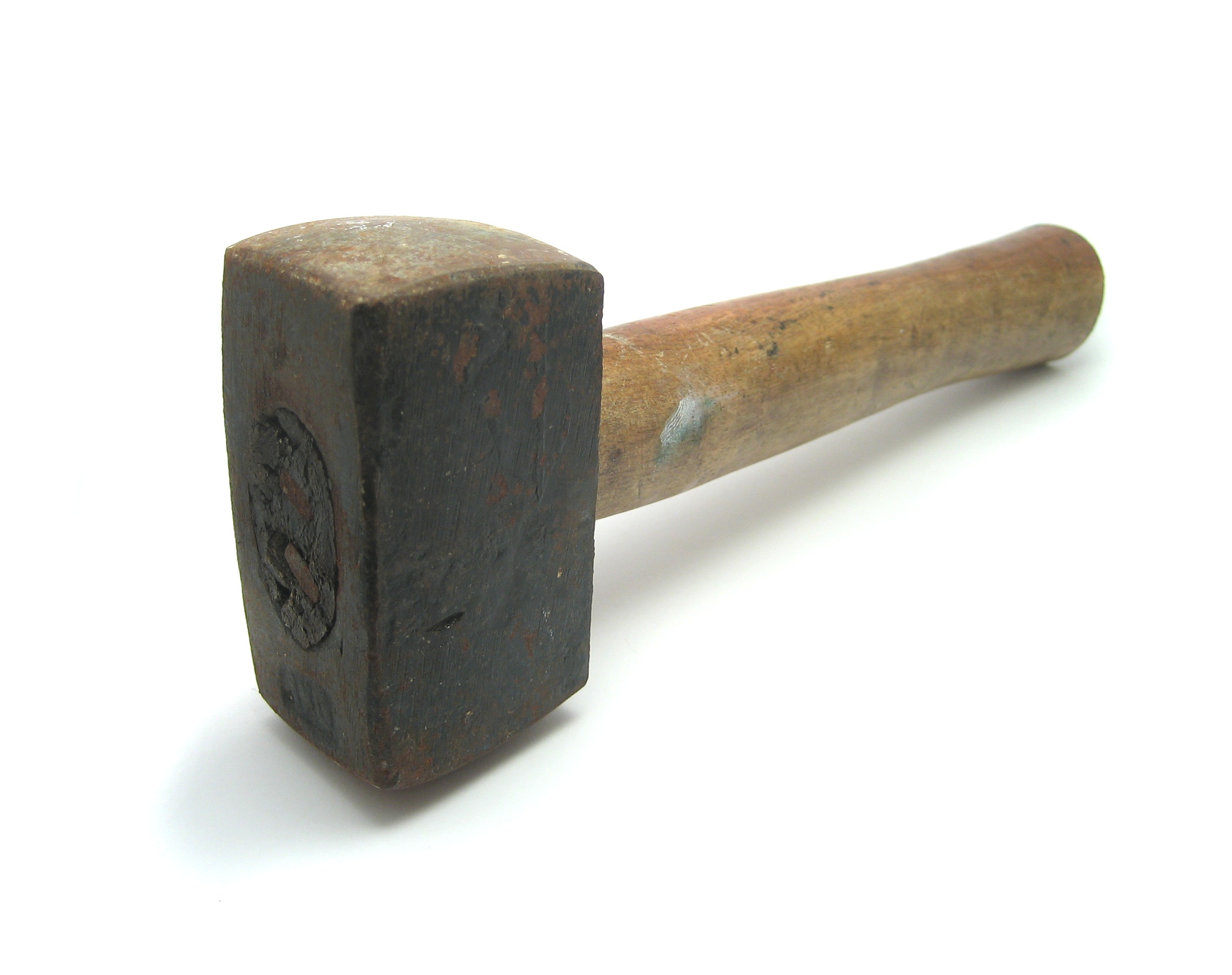 It is Monday afternoon and the markets just closed for the day. As you know, metals were hammered all morning and stayed low. Several old regulars showed up in the comments who seem to only appear on down days. But the frustration levels don't seem as high as in the past. Perhaps it is we the patient who remain.
What a week last week. I should have seen it coming. In fact, Craig warned us it was coming. How is it that I listen to the podcasts and miss his warnings? No don't answer that one. Well, I thought Friday's HUI chart for miners looked strong and I didn't want to be on the sidelines over a long weekend and miss a pop in AU on Tuesday morning. A new Turdite friend expressed my feelings pretty well in a private email: "F- F- F- F- F!" I felt he same, but my frustration was directed at myself. Of course our more experienced traders here will say "tsch, tsch, tsch." But I know that metals will recover, that this up and down pattern of spec-fleecing that Turd explains to us again every month will continue.
Since you may be reading for metals commentary, here goes: This recent beat down keeps us within a down-trending channel that began on July 10th, seeing ups and downs, but staying in a wide channel with just a few false breakouts. I am hoping for a dead cat bounce back up to 1275 to exit my long position, then I'll seek to buy back after Sept 25. (If you have a good suggestion to buy and hold for this 401K money locked down in this crappy retirement account, I am all ears).
Gold continues to trend down, likely to hit 1240 by options expiration at the end of the month. Isn't that a coincidence-- when have we seen this pattern before. The last time we were at that price was a couple of days after the June Options expiration. What better way to discourage and discredit September bulls, fleece the option trading speculator sheep (and me), and generally discourage the precious metal community that was hoping for a big month. I fear it is not to be.
As an investor, I impress few. The lessons I have learned have come too late, after I blew out my trading account (16K) in 2008, and after I have cautiously refunded it twice (2K each) and blown it out twice more. I was unable to predict the manipulation moves with just the right timing to trade options. Now that I have learned a few more lessons, I am nearly unwilling to trade a manipulated, Fed-managed market. Even if I make a bit of fiat chasing the FEDs trades, I'll feel guilty and defeated. Days like this are infuriating, Even if I had been short, my gains do not assuage my fury.
But what gained my attention this week, and prompted me to write this week, as we close in on mid-September, are my recollections of predictions that something may happen this month or next, that we may indeed be approaching some system-changing pivot point. Rob Kirby got my attention two weeks ago. Of course, Jim Willie always piles on the evidence thicker. Then a series of ZH articles began to cite financial luminaries as concerned for the near future. Just from the past three weeks we have seen the following:
Vote on Scottish Independence (claiming a share in British gold?)
Intensifying conflict in Ukraine—WWIII possibilities have been endless
Calls from Russia for preemptive nuke-you-ler strike on NATO (forgive my bushism)
Increasing threat levels of ISIS terrorist acts (false flag?)
Central banks really do trade heavily in all markets attempting to manage them
Reasoned predictions of Impending stock crash (this author is endorsed by CNBC as well as ZH)
And the seven year cycle of Blood Moons too
I need not mention a plethora of other threats that include Fukushima radiation, plots to depopulate the globe, HAARP, false flags, global warming, uh, cooling, uh something, alien invasion, and of course "Revenge of the Yeti"
Revenge Of The Yeti
I hope you didn't watch that. Of course, a never ending stream of bad news articles flows from ZH, which become oppressive to read. I used to read all of them; these days I just skim headlines. It is the same week after week: Bad economic news and stocks go higher. But lately I see a greater conflation of stock crash warnings, terrorist warnings, trouble warnings from trading pros, more than normal--and now the prophets of doom are even ramping up their jeremiads (yes, I listen to their warnings also), claiming that something big will begin shortly and be completed throughout 2015. (link… may have to wash through lots of gravel to find the nuggets).
I chatted with a friend in Indiana on the phone this morning. Somebody sneaked out to his farm in the countryside, and stole his truck and his daughter's car. At least three drivers were in on the caper and I cannot imagine that they came out to a man's farm to rip him off at night unarmed. Had he awakened and ambled out with a shotgun there would have been a shootout. Who their risks their life to steal an old truck? I smell an inside job. Is this also a sign of the times, that people get this desperate, to steal from people they know? That getting a little too close to home.
Is our present bearish pattern a harbinger of something worse than normal (is there such a thing?). Is this a final shake-out before the end? Are these warnings from every quarter actionable? Should any of us change our plans in response, accelerate one aspect of our prepping or another? Well… I think not …
I had a candid talk with another friend last night about prepping. He has some food stored up, has the means to protect his family, and actually lives in a fairly good location—out of the town, but not too remote. We agreed that it is critical to have enough items stored away that you can survive and initial breakdown in our traditional economy. Stores may be out of food. Electricity may get cut off. Petrol stations may run out. But eventually, such necessities will likely be replenished… but within a different economy. After some discussion we also agreed that one cannot have enough food to survive indefinitely. Most of us cannot have enough metals to live on the rest of your life. Most of us are on budgets, making decisions about what to prep, how much to stack, and still trying to enjoy life while it is somewhat normal.
The point of this meandering ranting ramble is that change is occurring all around us, and it could make a few quick jumps here and there. How do we navigate it, keep our sanity, and still live the best we can while these things unfold outside of our control? I say that after making it through an initial period of change and turmoil, after society tries to settle into a new normal (unless we are attacked by aliens—then all bets are off), after all that, we need to be ready to begin a sustainable lifestyle, minimizing dependence on the economy or government for our life needs.
Stackers, preppers and any sensible person whose eyes are opened need to remain steadfast in transitioning to a sustainable lifestyle in the best location we are able to manage. Whether that is in the city, suburbs, country or remote area is up to each person. But sustainability is a key.
Another key will be community. Achieving a sustainable lifestyle is difficult and even more so on your own. I am 55 years old now and simply cannot build the things I used to build as quickly as I used to. The idea of framing out a cottage by myself is daunting. I need some strong young people helping me. I can provide the knowledge, pass it on, and they can provide the strength. Older people can help the young and foolish to survive. My grandmother, at age 85, had a fabulous garden. She knew how to grow anything—and how to preserve it too. I wish she were still here now, but she did pass on some of that knowledge to us. Whether young or old, everyone has something they can bring to a community that will make life more enjoyable and provide hope for a better future.
The actions I'll be taking at this point are to stay the course, seek a sustainable lifestyle with friends and relatives, and look for a movement that might have a chance to succeed, a cause I can be involved in.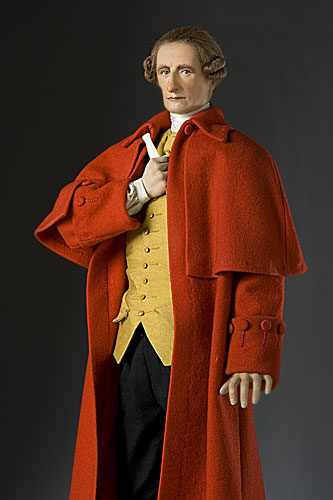 There has been talk on the blog this morning about taking action. In 1775, Patrick Henry advised Virginians to take action, arguing that reconciliation was too late, that armies sent to the colonies were meant for subjugation, and that action was the only choice. But people still did not believe they could win, therefore little action followed his passionate speech. Several months later, Thomas Paine laid out a reasoned case that the colonists could overcome Great Britain in a war for independence—and indeed that it was God's will that they do so.
After Tom Paine persuaded the colonists that God would be on their side and that they could actually win the war, the vote in the continental Congress shifted from only 1/3 supporting the cause to 11 of 13 colonies voting in favor at the Constitutional Convention. And they won the war.
I hear from most of you that we are waiting for the evil empire to commit "suicide by stupidity" as their Keynesian fiat system self-implodes due to its inherent weaknesses. It seems as though few of us see enough hope for victory if we were to join a cause—be it Occupy Wall Street, the Tea Party, or simply getting politically active in support of awakened candidates.
From where I sit, no effective and winnable cause has arisen that will restore sound money, eliminate central banking, punish criminal bankers and their political lap-dogs, break the system of corporate lobbying of politicians, castrate the neocons and end their war-mongering, ferret out & exorcize the rock and roth-types from the bowels of the polis, then find the popular backing to re-establish our republican governments on their constitutional foundations where the governed once again are in the driver's seat.
I am looking for that political movement. Good sailors bail out the ship and try to save the cargo, rather than let or encourage it to sink. Simply standing by and letting the current system fail nearly guarantees that the criminals responsible will slink into the dark corners, begin their plotting anew, and weasel their way back into power in whatever leadership and system fills the vacuum. No, we must take action with a political movement that gains power legitimately, without violence, with the backing of a majority and brings the perpetrators and traitors to swift and sure justice.
That is what I am looking for. But perhaps it starts closer to home than I realize.