Many things have been used as money down the years, I immediately think of gold, silver, coins of metal, paper money endorsed by the head of the realm whoever that was at the time.
Scarcity= higher value but availability = lower value. OK That's fine.
Next, the even more obvious: fractional similarity of smaller units as a swop for larger units, or fungibility = a greater practicality of use as money. All moneys have it, bigger coins, smaller coins, cigarettes are divisional, so is booze via smaller bottles, or lower alcohol content. 2 x $5 note = 1 x $10 note. And maybe 20 bottles of beer = 1 bottle of whisky. OK! Got that and it's obvious too! Quality counts.
Cigarettes and booze ...... hmmmm.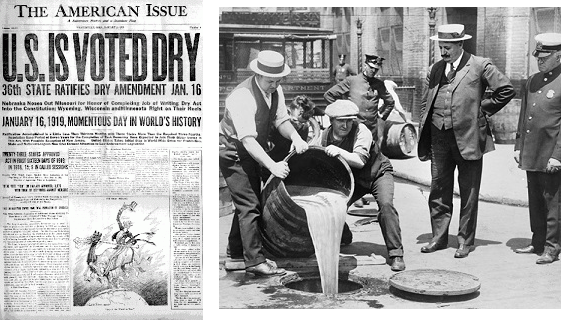 Upon deeper thought I add into the above a few more: foodstuffs, and fuels like gasoline during times of scarcity or prohibition. All of these have been monetized to some extend during scarcity and demand, and then demonetized again when the scarcity went away later.
Ah, prohibition! This is the polar opposite of state endorsement of paper. Prohibition makes scarcity which then gives extra value, and wartime rationing by the state definitely gave added monetary value to cigarettes, food, and booze.
But wait! If state sponsorship can make paper, a derivative of wood, into money (state monetizes wood!) and state prohibition can make alcoholic drink into money - that seems to be contradictory! So this means that there is a process of money creation, or money acceptability, that can be measured with a sliding scale. The extremes of state enforcement (pro or against) provide monetization. What is NOT monetized into money is that which the state does not really care that much about, all the boring middle ground stuff. We need to consider a sliding scale of the attitude of the state towards a certain thing to decide if the state is influencing a monetization of that thing.
So let us now look at this sliding monetary measure a bit more.
Here is one way to describe it as a mathematical equation:
State endorsement = higher value, eg paper made from wood = money.
State prohibition = even higher value!
Just so long as people want it, and demand it.
This simplistic equation allows for people rejecting paper money at times of hyperinflation. They cease to demand it. It also allows for deflation where money is scarce but goods are plentiful, and prices fall, or to put it another way, the money itself increases in value.
And it allows for something else, something a little darker and less spoken about. When the state bans ownership or sale of something in demand, It's price goes up relative to the value of the state's own paper money. The state by opposing availability of a popular thing, effectively creates a temporary monetization of that thing, which then competes with the state's own money for value.
This is a feedback loop: The state bans, say, booze in the 1920s which then gets a higher value, and the state can't tolerate that as booze then becomes a part of the institution of money. But the various individual institutions of money which comprise THE institution of money are intended to be controlled by the state. So if booze becomes an alternative currency (even by implication) then anti-booze measures must be enforced by the state, which increases the scarcity of booze, and booze gets monetized even more. Just think of the price of illegal drugs. Now think of the budget allocated for their denial to people.
For the moment, I will ignore the legalization-taxation option, but it's there sitting in the background all the while I discuss this.
So let's look at some real life events:
Al Capone was making booze during prohibition, he got indicted for non payment of income tax which is a money related offense. Today he would be done for money laundering too.
Pablo Escobar was making narcotic drugs available on a large scale, he got taken down by the US Joint Special Operations Command, US Army Intelligence Support Activity (ISA), the Colombian Police, using Radio Triangulation Surveillance technology and training supplied by France - a three state cooperation.
Ghaddafi looked into alternative money to the US petro-dollar, he's dead at the hands of multiple states.
Even in popular fiction there is a strange thread woven into fictional events. Take the Bond movies or books written by Ian Fleming, a retired naval intelligence officer turned journalist and author ... did you ever notice how many times the "bad guy" is dealing in an alternative currency, something usually state owned or controlled ...... gold, oil, caviar, satellites, and then the state representative Bond puts a stop to that? Good plots make good movies.
While looking at privately held money: isn't it interesting that the Rothschilds are Channel Islands and Cook Islands based and so forth, places where they don't have a state trying to do a James Bond on their assets? Privately held wealth is closely connected to external asset safe storage, and domicile to keep the clawing grasp of greedy or desperate states away.
As a reminder:
From Executive Order 6260: Section 5. Holding of gold coin, gold bullion, and gold certificates. After thirty days from the date of this Order no person shall hold in his possession or retain any interest, legal or equitable, in any gold coin, gold bullion, or gold certificates situated in the United States and owned by any person subject to the jurisdiction of the United States, except under license therefor issued pursuant to this Executive Order; provided, however, that licenses shall not be required in order to hold in possession or retain an interest in gold coin, gold bullion, or gold certificates with respect to which a return need not be filed under Section 3 hereof.
The Secretary of the Treasury, subject to such further regulations as he may prescribe, shall issue licenses authorizing the holding of
(a) Gold coin, gold bullion, and gold certificates
So here is the thing, the state makes a lot of money by limiting supply of ordinary items, licensing possession and charging for the license, in other words being a gate keeper which charges tolls on a massive scale. But when the tolls become onerous, the little people get ideas to go around "the gate" and some of the more aggressive of the people actually set up the means to do it, and of course charge their own toll. Soon those individuals become very, very wealthy. Most end up outside the law, but a few get the law changed to remain safe. A little closer examination reveals that most are not only wealthy, and using external locations to preserve their wealth, but a large part of them are family relatives of politicians running the states. Read and draw your own conclusions: https://www.icij.org/ and the offshore wealth in particular: https://www.icij.org/offshore
Remember that western governments are buying hacked or illegally obtained information to "crack" tax havens and go after that privately held wealth. NWO implications are clear - there is a counter NWO money grab movement lead by the states themselves! But that is not my main subject. I prefer for this discussion to focus on the little guy, the people and how this affects them.
So we can look at times during history of prohibition, or rationing, to find time of state currency competition. The onerous actions of the state provoked the reaction of the people. The ringleaders are hounded down by the state, who moderate their oppressive ways, common sense returns for another 15 – 30 years and it all happens again. This is the business cycle but a master version of it - larger in size, duration, and socio-economic consequences.
So for convenience I propose we are in a government money abuse period, a stagflation where interest rates are pulled down to virtually zero, and the bond markets are making the first signs of revolting and fighting back. Naturally the states who have borrowed all that money would like to keep paying zero interest for as long as possible, and they want to run inflation as high as possible at the same time. Stagflation is great for the borrower who prints the money.
This also happened during the 1970s period. And the black economy grew as people used cash to avoid paying onerous taxation. This was seen by government and they are taking measures against it happening again. For the anit-state, in the 1920s gangsters used booze, at other times silver was the private currency within the states, borders. So was gold at other times.
All of these competitor currencies were opposed by the state in favour of the one it created itself (cost free), but cash was the exception, because cash was necessary for business. It was tough for the state that cash was also anonymous and could be used for black economy business too. So here we are in another depression, with stagflation, and the governments are moving not only against the old wealth, they are moving against the people, and their cash. In TFMR last week Ivars said it beautifully: "Cash is the new gold".
Think about that. The use of cash will be treated the same as the use of illicit booze, drugs, gold, silver, you name it. It is coming. Alternatives to cash are here, and (apart from Bitcoin so far) they are NOT anonymous. Now look at the resources being allocated to deal with this.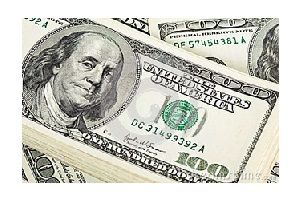 If you consider yourself to be a law abiding citizen, you are going to be presented with a choice, rather like the US citizens were when they were told to "sell" their gold to the US government. That is use cash and break the law, or be an honest citizen and use plastic/digital fully documented money and pay the fee/tax to the boss.
So I posit that by looking at history we can see how this is planned, unless something changes. The western governments are hacking at tax haven security. EU countries are limiting the size of transaction for which cash may be legally used. It's happening. Spain has a €1500 cash transaction limit, Italy has a €1000 cash transaction limit. The US Bank Secrecy Act requires declaration of excess $10,000 transactions.
People can illegally use cash or alternative currency and pay the price when caught, or stay inside the system. We can look at the number of people who followed the counter culture moves in the past. The percentage of rebels will be the same today, or maybe lower as a percentage of the population, because people are the same, but the government surveillance is better/worse depending on who you are.
Cash is the new gold. Well government printed ash can be devalued, and it can be changed in design, and extra zeros can be added to make it worthless. So commodity based assets like gold or silver would not suffer this process of devaluation, they would increase in value instead. But they have to be converted back to government money, or cash and the gatekeeper stands there with his capital gains tax or VAT tax hand extended. So cash will get the treatment that gold and silver got due to its anonymity. The state efforts to crack that anonymity are where the rubber meets the road at the moment.
So are we prepared to be reviled as gold hoarders were in the 1930s? Can we take the heat as cigarette or alcohol smugglers were eg during the WWII period? What is our attitude to those within the drug counter culture world? Because in the not so far off future we may be exposed to the same public media campaign by the same sources, as illicit drug suppliers are today.
Try to imagine this future: ... you have a stack of silver which you laboured to buy in earlier years when silver could be got, and it's yours bought and paid for, and looked after, But the TV mainstream media is full of pictures of dying children who desperately need medical silver which hateful greedy hoarders are sitting on. What are "the average folks" going to think about you. In this new world private ownership of silver is banned, and in that future world its worth, oh, let's say about the same per ounce as heroin is worth today, but with all of the implications that owning heroin today carries. You are involved in black marketing and outside the law. The penalties if you are caught would affect your family and friends as well as yourself.
It's not a pretty picture for an honest person to imagine that. "They" will exploit that too.
What is an independent minded person to do?
Argentus Maximus
.
I would like to express my thanks to Ivars and Foscotanner for inspiration underlying this discussion. AM
The author posts daily commentary on the gold and silver markets in the TFMR forum: The Setup For The Big Trade. More information about the author can be found here: RhythmNPrice.
Sources:
https://www.icij.org/ and also https://www.icij.org/offshore
https://fraser.stlouisfed.org/docs/historical/brookings/17628_03_0003.pdf
https://www.presidency.ucsb.edu/ws/index.php?pid=14509
https://www.iep.ru/en/comments/restricting-cash-flow-will-reduce-the-shadow-sector-of-the-economy.html
https://www.bloomberg.com/news/2012-04-11/spain-to-limit-cash-transactions-to-fight-tax-fraud-correct-.html
https://www.tax-news.com/news/Italy_Confirms_Anti_Evasion_Cash_Transaction_Limit____53545.html
https://epetitions.direct.gov.uk/petitions/22399