The Summer of 42. A little jazz instrumental version of this classic from the movie "Summer of 42"
Video unavailable
Were any of you around? The world was at war. We were still in the throes of the great depression. FDR had set-up the Japanese Interim camps.... Suffice to say, it wasn't the happiest of times. Let's move forward 70 years and do a quick review of the Summer of 2013 to date.
Yes, summer is quickly coming to an end. Do you feel the nip in the air as Labor Day fast approaches and the Back To School sales are already in high gear? For our purposes here and discussion of economic affairs, I'm calling summer the period between Memorial Day and Labor Day. No, I'm not looking to cheat anybody out a few more BBQ's and a few more days wearing flip flops. (I really don't like those things)
I'd like to briefly recap the events of the Summer of 2013. To quote Mr. Turd Ferguson, "If you been paying attention you don't need a recap" However, I think it might be a useful exercise to look at the events through a larger lens to see the intensification of financial and world political events which have unfolded in the summer of 2013 before we look at what is to come. Sometimes when you are too close, you do not catch their significance. In my estimation it has been an historic and unprecedented summer so far and things look like they will be getting more interesting both in geopolitics and our gold and silver investments.
It will be interesting to see how statist history writes some of these events for future generations but while it's fresh in our memory, let's recap.
The New Police State and The End of The Industrial Age?
Two significant trends began in 2013. With the revelations of the Edward Snowden Affair, we learned how Washington had escalated it's activities on the War on Terrorism from enemies abroad to monitoring the day to day activities of it's citizens. Although some are speculating that much of what has been reported is a con job and your government is not as smart as you think. Fear or fact? https://jonrappoport.wordpress.com/2013/07/20/nsa-genius-spying-eye-or-bumbling-idiot/
Detroit The End of the Industrial Revolution?
The city of Detroit declared bankruptcy, the largest municipal insolvency in American History. Banks, bond insurers and pension systems await the verdict of a Federal Judge. Robert Kiyosaki gives a good interview with Greg Hunter of USA Watchdog. The point I want to draw to your attention is that he believes that bankruptcy of Detroit represents the end of the industrial revolution.
For those of you who don't know Kiyosaki ,the real estate self help guru is uber-bullish on silver and gold and has been since at least the early 2000's when I heard him speak. I also believe he is the owner of silver mines in China. At least that is what he said some years back. I never paid much attention to him until he began talking silver and then he had my attention.
The Arab Spring Continues.
The west again has it's hands dirty as the US backed interim Egyptian government began a full style military crackdown on thousands of pro-Morsi protestors. The civil war in Syria continues with allegations of chemical warfare, unsubstantiated claims in the alternative blogosphere about nuclear weapons being used and the US debates whether or not to send weapons to the Syrian's insurgents.
While all this happens, it seems the human toll gets lost in the politics. Over 20,000 innocent citizens have had to leave everything they own, get up and get out of dodge and have been crossing the border into Iraqi Kurdistan.
Video unavailable
This kind of puts financial repression in a new light. It's hard to talk about how bad it is if you consider what it must be like to have to leave everything on a moments notice with only your clothes on your back to cross the border into a new country. While we might complain how bad our financial repression is from our arm chair only 20 steps away from a full refrigerator, next time you ask the question how bad can it get, see if you can find an Egyptian who can't find food in the markets, or a Syrian who crossed the boarder to save the life of his family for their perspective.
Bail-In's and Taper Tandrums
Enough of perspective, lets get back to the economics of the day, by far the buzz words for the Summer of 2013 up to this point have been "Bail-Ins" and "Taper"
Taper was the talk of the town this summer. Back in May Bernanke suggested that taper could happen as early as June and then in his June comments put off that decision until September. Ellen Brown www.webofdebt.com indicated that, he wiped out about $3 trillion dollars from the global equity markets with his comments and after the June 18th meeting, gold came crumbling down.
Bail-In has been all the rage since the Cyprus bail-ins. This summer Santa went on his 2013 Bail-In tour. When he first appeared in New York, he told investors they had two years to get their money out of the system and then it became his summer theme that people should get out of the system NOW. I can't account for his urgent change in tone but certainly we do know for a fact that the bail-in model is based on an agreement between the Bank of International Settlement, aka The Tower of Basil, and endorsed at a 2011 G 20 summit.
In June, the EU agreed to a new banking system in which their uninsured depositors would face losses. https://www.nytimes.com/2013/06/27/business/global/europe-agrees-on-new-banking-rules.html
Now Let's Briefly Look at the Future
The big news for gold investors is the gold news flow is starting to turn positive and I'm sure by now you've listened to your favorite TA analyst either on Turdville or around the blogisphere and the rumor mill is that we could start seeing some bullishness out of the metals at least for a time. If you're not reading AM's The Setup Forum regularly, you might consider it especially if you are not receiving all the information that Turd is putting out in the Vault. There are some very smart individuals calling the direction of the market and looks like end of August, we could see a nice move in the metals.
I mentioned the other day that Forbes Magazine has had a sustained flow of articles bashing gold and then all of a sudden JP Morgan puts out a buy signal for gold and curiously the news flow has changed.
Time To Buy Gold Again?
https://www.forbes.com/sites/sharding/2013/08/16/time-to-buy-gold-again/
The Turd has been talking about JPM's going bullish on gold but I don't recall if it has been mentioned here in the forums so for your reading pleasure. I'll just leave you with the articles and await the communities speculation as to why it's happening. I know the Turd probably has a few words to say about it.
https://www.businessinsider.com/jpmorgan-buy-gold-2013-8
https://blogs.marketwatch.com/thetell/2013/08/16/j-p-morgan-is-bullish-on-gold-even-after-paulson-dumped-holdings/
As Turd was saying the other day in my mining blog, weve seen an sizeable increase demand and buying in India and China after the release of numbers by the World Gold Council. Here is a good article on those numbers as well as a little film for your viewing pleasure.
https://www.goldmadesimplenews.com/interviews/world-gold-council-q2-2013-gold-demand-11430/
The metals while seasonally fickle, have had some very nice run-ups in late summer/early. Here are some seasonal charts that tell the story up until 2012. .
Gold Seasonal charts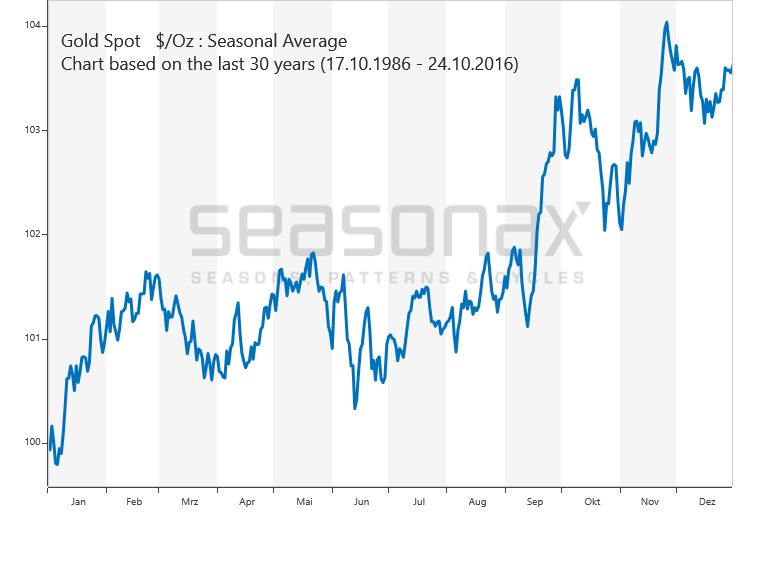 https://www.seasonalcharts.com/classics_gold.html
Silver Seasonal Charts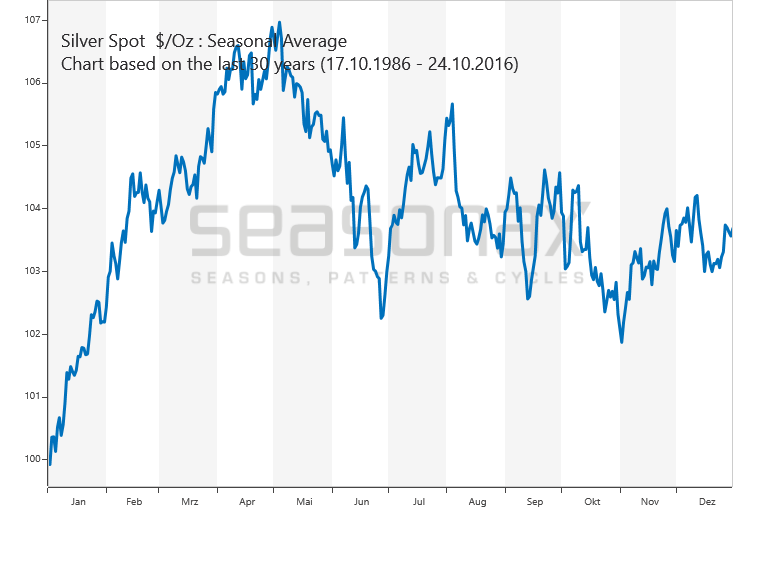 https://www.seasonalcharts.com/classics_silber.html
We can look forward to India's festival season which is a popular time to get married with the five day Diwali festival in November when Indians flock to gold shops. Consumer demand in-tact? Check.
Russia Buying Gold
Russian continued their buying spree until mid-June when Russia all of a sudden stopped it's gold purchasing with economists pointing to it as a sign of continued disinterest in gold. Well than came July, when Russia began accumulating again 0.3 metric tons to 996.4 tons.
There is also no question that the appetite for Gold for Chinese middle class remains high up 157% as they account for quarter of the global gold demand based on the numbers put out by the China Gold Association.
Some of you might have seen this article by Jim Rickards predicting that China's gold purchases would reach 5000 metric tons by 2014. If not, here it is for your consideration.
https://www.arabianmoney.net/gold-silver/2013/07/27/china-to-report-gold-reserves-of-5000-tonnes-next-year-says-jim-rickards/
And one more interview by Rickards who suggests that China's accumulation of Gold to go on the gold standard is a bunch of hype and they are accumulating Gold to make the Yuan more attractive so it is included in the new emerging world currency the SDR.
https://www.forbes.com/sites/kitconews/2013/08/12/rumors-of-a-chinese-gold-standard-are-overblown-cpms-christian-and-author-jim-rickards/
I'm not sure if Rickards comments were a direct response to Zerohedges article of 8/04 but here it is for you to review and I'll let you choose which side of this debate you favor.
https://www.zerohedge.com/news/2013-08-04/did-china-just-fire-first-salvo-towards-new-gold-standard
I think that's enough for your consideration and impetus for a healthy discussion with JPM going gold positive, the ongoing saga of negative Gofo rates and backwardation. And I know that Turd has some interesting stuff to present both the forum community and the Vault community. When Turd says it should be an interesting week, I have no reason to doubt him.
In the meantime, Green Lanterns super powers are waning and has to go get some rest to deal with a late summer cold/flu. Last week a computer virus, and this week a body one. And oh yeah, it's a nasty one!!