Spaces are both physical and figurative, and once upon a time in America there were wide open spaces. Openness can be a distant horizon line rimmed with purple mountains and sagebrush, or it can be a simple opportunity- the room to do your own thing and accomplish something. There was once the space for an enterprising individual,, through their effort and intelligence, to earn for themselves wealth, position, and respect (the latter being most coveted and by far the most difficult to acquire). Of course good luck played a part in the outcome, and bad luck an even larger one, but there existed a space where gumption and hard work often tipped the scales. Or at least did so often enough to make the fight worthwhile. The existence of 'a space to achieve' was the magical engine of American prosperity, because it fostered a culture that esteemed productivity and offered incentives that encouraged people to create value.
Some would argue that all the above is just nonsense- that the idea of having 'the space to achieve' was little more than a fairy story fed to the gullible by those who benefitted from the status quo, thus maintaining the illusion of upward mobility that kept the populace docile and tractable. Don't you believe them; upward mobility was once entirely possible and thus was no illusion. However, the primary ideological movements of the 20th century were almost exclusively movements away from the rough and tumble "free to achieve, free to fail" ethos. These movements were ostensibly made on behalf of the little guy, yet the central irony of the 20th century was that, in their quest to protect the little guy, these ideological movements actually cemented the little guy in place at the bottom of the heap. Whether accidentally, or more cynically as a conscious ploy to preserve their already obtained position in society, supposedly well-meaning people progressively pulled the ladder of economic mobility up behind them, stranding those below. By and large, they did this by rejecting the concept of failure. I believe an argument can be made that disallowing failure as a matter of policy may prove to have been one of the most costly mistakes of the 20th century, and that the consequences of this will irrevocably shape the 21st.
Culture and the Concept of Failure
I grew up in the smallest of small towns- a tiny outpost of 3,000 people in a sparsely populated county of a far western state, surrounded by magnificent mountains, pine forests, and sagebrush vistas. We had to drive nearly 100 miles to the nearest "big town" to attend an indoor movie or shop at an actual national chain store (K-Mart), but this isolated western outpost was a virtual laboratory of economics, and the lessons I learned there shaped my views profoundly.
Looking back, what strikes me today as so different about that time and place forty years in the rearview mirror was the cultural attitude towards, and acceptance of, failure. The belief was strong where I grew up that in life it is up to each individual to work hard and take his or her shot at succeeding. At the same time, failure was an understood and accepted part of the equation as well. The local drugstore owner was certainly one of the 'town fathers' so to speak, a prominent civic leader and a respected business owner. I once proclaimed to my grandfather that I thought he must have been the richest man in town because he sold shelf after shelf of fireworks prior to the 4th of July- and my 7 year old self couldn't imagine a more valuable thing to own in bulk! My grandfather laughed and said that I actually wasn't too far off. He then told me that when the guy was young he had tried his hand and failed at well-drilling. Then he started and lost a gas station to the bank when he couldn't make his payments during hard times. Only after failing miserably a few times did he go back to school to get his degree and eventually earn enough to own his pharmacy. The message was clear: yes, the man was wealthy (by our town's standards) but he had earned it by surviving failures and misfortunes, and came back stronger because of them. Failure, he was telling me, was not a dirty word but in fact was almost a prerequisite for success- at least the type of success that earned you respect along with it.
A good friend of mine back then had an older brother named Bill who started working at a local quarry during the summers while he was still in high school. He worked hard and got himself checked out on a few different types of machines and pretty soon he was bringing home a sizeable paycheck. He helped his mom pay the rent and bought a few groceries, and still had enough left over to buy a cherry-red Pontiac GTO, pretty heady stuff for an 18 year old. When he graduated from high school he went to work at the quarry full-time and a year later he got his foot caught in a rock crusher and was maimed for life.
What strikes me looking back on it is how blasé everyone was about it- yes, people clucked their tongues and expressed genuine sympathy for him, but not overly so (it was a blessing that he had lived, after all). The attitude was, if you wanted to earn the big bucks working at the quarry (and drive around in a red GTO) then you were getting paid to perform a dangerous job and this type of thing was just part of it. After giving her son six months to heal, Bill's mother kicked him and his crippled foot out of the house, to 'make sure he didn't become some lay-about'. In the absence of today's government unemployment or disability benefits, and having the bad fortune to possess a mother who would not allow her son's crippled foot to be an excuse for sitting at home watching TV all day, Bill was forced to re-enter the workforce to put food on the table. He struggled for a time, but eventually found himself a desk job where he could do paperwork and organize a business, and ultimately he earned good living and raised a family.
Here's the thing: I wonder what might have happened to Bill if he were going through that same situation today, with the federal safety-net of disability, unemployment, EBT cards, and an entire system designed to insulate the individual from any whiff of failure. Would a 20 year old with a crippled foot have had the guts, or even the motivation or incentive, to re-enter the workforce as he did back then? And if not, would he have earned himself a living and with it self-respect, built a life for himself despite his disability, and raised a family as he did?
I am well aware that I am broaching a very sensitive subject here. I know that the Bernanke economy has put many people (other than bankers, of course) out of work and I know that there are many decent, otherwise hardworking folks who are unemployed or laid-up, and who rely on government assistance. And herein lies a great contradiction, for me: I have genuine sympathy for these people, and I am glad that there is something available to help them out. If I were in their shoes, I would certainly want a safety net to be there for me as it is for them.
On the other hand, if I am to be perfectly honest I must admit to a sneaking suspicion that we have taken the concept too far- that our society as a whole would be better off if we allowed failure to play a larger role in the course of people's lives. I have a sneaking suspicion that by prohibiting the possibility of failure, we are actually doing a significant percentage of these folks no favor at all in the long run. And I have a sneaking suspicion that when we as a culture embrace the mentality that failure and its consequences cannot be allowed to exist, we are creating a situation where ultimately, success will not be allowed to exist either. Once the principle of "no failure" is established as a cultural norm, there is nothing to stand in the way of that principle being expanded in its application beyond the individual level to the level of entire businesses and whole industries- and this is where we get Too Big To Fail. The cultural acceptance of the notion that "failure is entirely bad and cannot be allowed" laid the requisite mental groundwork for the citizenry accepting automaker bailouts, taxpayer subsidization of risk (privatizing profits while socializing losses) in the financial industry, TARP, a host of other measures that have drastically inflated the US debt and exploded the balance sheet of the Fed. If unlimited printing ever leads to hyperinflation or the destruction of our currency, savings, and national wealth, then a significant finger can be pointed at the cultural rejection of the concept of failure as a core underlying cause.
. . .
Failure and the Economy
The masthead at TFMR, ever since the old blogspot days, has been "The end of the Keynsian experiment is upon us- prepare accordingly". To my mind, perhaps the most fatal of Keynsian flaws is the view that episodic contractions within the economy are such a bad thing that they justify economic interventionism. If one were to identify the most common justification for activist Keynsian philosophy (always a dangerous enterprise), it would probably be the view that governments and central banks should pursue an activist monetary and governmental regime to cushion the swings of expansion and contraction, and reduce the amplitude of the business cycle, within a Capitalist economy. The "boom and bust" to a Keynsian is needlessly destructive because during periods of contraction, they believe that private capital irrationally overreacts, cutting more jobs and reducing the money supply through increased savings, and therefore both increase and prolong such periods of recession. Kensians believe that this ranks among the most serious of economic problems because it leads to the closing of businesses and a loss of jobs. Please note, therefore, that at its core, Keynsian economics is an attempt to avoid or lessen cycles of failure.
The problem with this is that failure is absolutely crucial to the long-term success and vitality of an economy. By pursuing policies that seek to insulate businesses and industries from failure today, you are ensuring that an ever growing portion of the economy will be sclerotic and decrepit tomorrow. As if this weren't bad enough, this "dead wood" actively blocks newer, more innovative and profitable companies from gaining market share, thus damping the creative flame that creates growth and advancement over time. In sum, when you get rid of the creative destruction of Capitalism, you are left with all of the vices but none of the considerable virtues of that system, and thus have little reason to continue it. Perhaps, as a Fabian Socialist, this is what Keynes had in mind all along.
Let's look at this in a slightly different way. Failure in the market, far from being something to be avoided, is actually one of the most powerful signals we have for action. Failure shows entrepreneurs exactly where the shortcomings of the present system are, and therefore where they might most profitably direct their innovation. When we do not allow failure to take place, we effectively block the funding and development of new technologies and industries that would, otherwise, have been the profit centers of tomorrow. Failure, or the threat of failure, is a clear signal to the holders of capital (a limited commodity) where they should or should not invest, and therefore is absolutely crucial for efficiently distributing limited resources within an economy over time. Without the clear market signal of failure, more and more mal-investment will eat up the limited resources of an economy until its functions become quite inefficient and will ultimately be significantly impaired. Many more examples could be given, but the core point is that in economics, allowing failure to happen is absolutely crucial to facilitate growth, allow space for entrepreneurship, and encourage the efficient deployment of limited resources.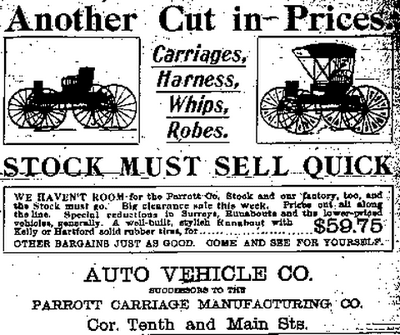 When we as a society rejected the idea that failure should be allowed, we also rejected success and progress without realizing it. We wound up institutionalizing a necrotic status quo of entrenched decay, where well-connected dinosaur industries can only survive by being propped up by Keynsian easy money policies in a permanent merry-go-round of bailouts, quantitative easing, and stimulus. We now live in the Too Big Too Fail economy, where enormously powerful institutions whose recklessness, bad business practices, or disregard for risk, lead them to demand and receive public financial support simply to stay in business. The astounding travesty of this is that millions of citizens, who will never earn in their entire lifetimes what the (bad) decision-making upper management of these institutions will earn in a single year, are now forced to pay taxes to subsidize those company's losses. This will surely go down in history as one of the most perverse final acts of the "failure-less society".
We are now at the point where the creation of currency has effectively replaced the creation of products and value, but ultimately such a system is profoundly unsustainable. The irony of all this is that, far from disallowing failure as we thought, our actions instead have only put it off temporarily. Meanwhile, the amount of "failure" that should have already been dealt with and worked through quietly builds up behind the scenes, accumulating energy and power until the moment when it may suddenly come bursting forth all at once, and the compounded sins of generations of "failure deniers" will come to fruition. That moment will demonstrate quite emphatically the utter folly of trying to deny failure as a matter of policy and culture.
After that, there will once more be wide open spaces in America, and perhaps elsewhere as well- spaces where we are free to fail, and therefore free to succeed. I look forward to seeing them again.